We offer accounting training in Xero and QuickBooks.
Did you purchase accounting software for your business but haven't quite figured it out yet? Rather than cast it aside as too much bother, take too much time away from more productive tasks to slowly learn it, or hire someone well-versed with it who is asking for a higher salary than you care to spend, give us a call at Balanced Bookkeeping of NC.
Unlike most accountants who only do the actual accounting work, we understand that some businesses want to do the bookkeeping tasks themselves. Rather than just let you "sink or swim," we offer accounting training for you, your in-house bookkeeper, or your accounting team in either Xero or QuickBooks accounting software. You can be confident that you'll get excellent guidance and training as we are a certified ProAdvisor for Intuit's QuickBooks online accounting software.
I highly recommend for all professions.
"I was looking for a professional who could help me understand how to implement job costing into our reporting system. I found that professional in Shelley Cole of Balanced Bookkeeping of NC. She has been instrumental in my understanding of how to use the resources I have available in QuickBooks Online. She is truly an expert in her field and a patient educator. I highly recommend her for all professions, especially those in the trades industries."
★★★★★ Dyana P.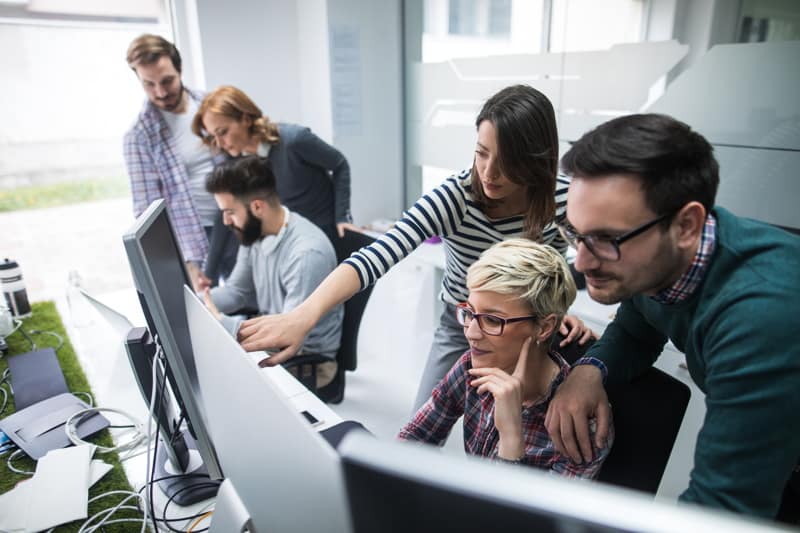 Accounts Receivable Services
Our accounts receivable services will help you avoid leaving money on the table.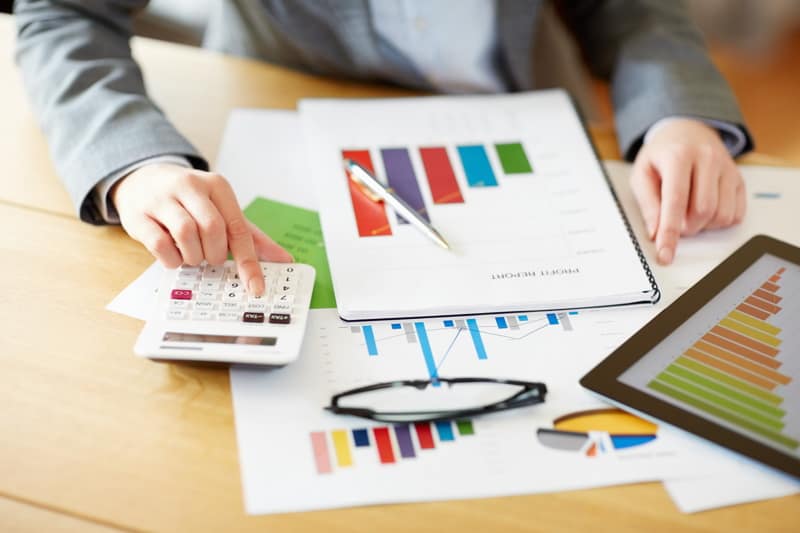 Accounting
Our accounting services are tailored to meet your company's specific needs.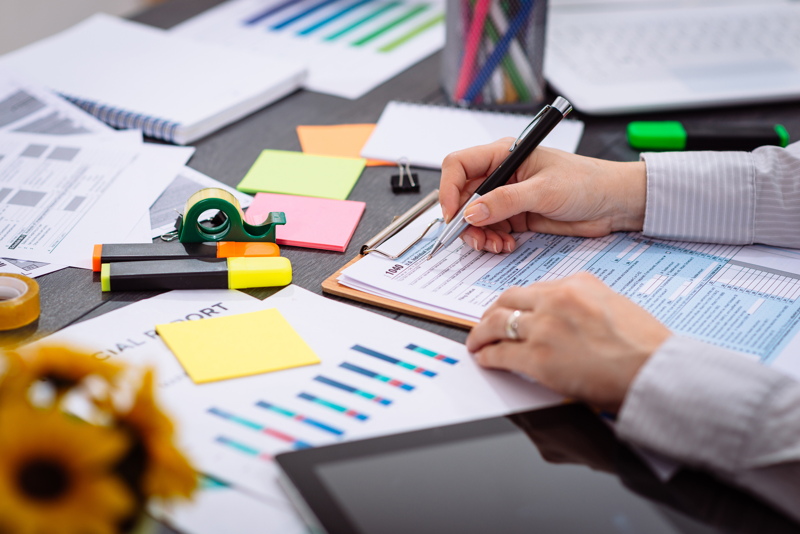 Accounting Training
We offer accounting training in Xero and QuickBooks.
Bringing Balance To Your Business
We are as flexible with accounting training as we are our accounting services, so you can decide what training you need and how to go about it. For example, if you haven't gotten started at all, we can get your file set up and walk you through the various functions the software has to offer. If you haven't yet purchased QuickBooks, we can go over the advantages of the desktop and online versions so you can make an informed choice. As for the accounting training itself, we can schedule various times to go over one task at a time or several based on your schedule and how you progress or just do a refresher if you are struggling with one or more components. We can also assist you with QuickBooks online conversions.
Are You Getting the Advantages of Our Accounting Training?
When you start a small business, you likely are thinking about providing the product or service that you are best at, not necessarily the things like differences between types of accounting software or bookkeeping vernacular. Here at Balanced Bookkeeping of NC, we want to help ensure that your business is on solid financial ground with the right bookkeeping and training. If you are struggling with your accounting software and aren't quite ready to make the leap over to having someone do your books for you, getting the right accounting training can be very beneficial.
When you are properly trained in your accounting software, your business can hit the ground running! Accounting software doesn't always come naturally to people who don't have an accounting background, and that is totally okay! What our team here at Balanced Bookkeeping of NC does is take your current knowledge of your accounting software and help to train you using proven methods. Instead of constantly wondering if you are doing the right thing, we can teach you remotely with our skilled accounting training.
Our accounting training is a wonderful option for business owners old and new. Whether you are working on new accounting software, a new business or a little bit of both, we can start with your current skills and get you going on your software and accounting training.
With the right accounting training, you are able to pay your bills and employees on time and in the proper amount with all the records you need easily accessible. You are also able to avoid late fees from missed payments to your vendors. Tax season will also be easier if you have the right accounting software. For more information about the benefits that come with our accounting software training, please give us a call today.
Reach out today to learn more about our accounting training in the Mebane, North Carolina area or to schedule a training class.
---
At Balanced Bookkeeping of NC, we offer accounting training services for companies in Mebane, Durham, Raleigh, Greensboro, Hillsborough, Carrboro, Chapel Hill, Morrisville, Graham, Burlington, Haw River, Saxapahaw, Snow Camp, Cary, Apex, Wake Forest, Holly Springs, Fuquay-Varina, Bahama, Rougemont, Roxboro, and Wake County, North Carolina.
Why Choose Balanced Bookkeeping of NC?
We have worked with clients in a wide range of industries, so you can be assured that when you put your faith in us at Balanced Bookkeeping of NC, we'll act in whatever capacity you need us. We take pleasure in offering just those services that you need most, rather than push you into those you are comfortable handling yourself or with an in-house bookkeeper.
See what some of our satisfied clients are saying about our accounting and bookkeeping services.
Shelley and her team are quick, responsive, and on point. It's a relief knowing the books are done, and done correctly.

Casey Locker
16:12 20 Nov 23
Shelley cole and all her team members Continuously and consistently show great professionalism and knowledge within in their field.I am thankful for all the help I have received from them thus far.Will refer to friends and family every chance I get.

Professional, Prompt, Talented, Skillful, Superlative listening, What an AMAZING staff at Balanced Bookkeeping. If you are looking for a company who will consistently, and diligently manage you accounting needs Balanced Bookkeeping is PERFECT. This is an outstanding woman owned and operated establishment. I highly suggest giving them a call.

tina travis
18:34 15 Jun 22
My company has been using Balanced Bookkeeping over the last year, and they do a phenomenal job. Top notch reporting, fantastic attention to detail, quick responsiveness, and very professional and kind to work with. Highly recommend! -Will Spence, Highland Property Management

William Spence
22:20 03 Jun 22
Balanced Bookkeeping of Nc. Is awesome! They are my go to Bookkeeping company I refer my customers too. They are awesome to deal with and you will have Confidence your books are done right.

Sheri Roberson
16:06 29 Jul 21

Iapitus Fakename
16:14 22 Jul 21
Shelley and Gale do an amazing job! They are very responsive, fast and thorough about getting their customers taken care of. They helped me in a real bind and not only met but exceeded my expectations! I would recommend them to anyone in the area.

Lisa Rizzo
15:51 01 Jan 21
I called Balanced Bookkeeping after I learned, just before tax season, that my previous bookkeeper had failed to backup a year's worth of bookkeeping for my business. Of course, everything was lost and had to be redone, and quickly. After a meeting with Shelly (the owner), I knew she and her team would be able to handle the project. In just a couple of weeks Elizabeth (who's handling my account and is truly awesome) had everything finished and ready for my accountant. I was amazed: they completed the project in half the time I imagined it'd take, which inspired confidence not only in their ability, but also their honesty. I had originally planned to start doing my books myself after getting 2019 behind me, but am now just letting Balanced Bookkeeping handle it. They are also taking care of filing my sales taxes, which were filed on time for the first time in years this quarter. And Elizabeth was very helpful when it came to applying for PPP. She walked me through the payroll numbers I needed to submit. Finally, Shelly and her team are also always quick to respond to emails and answer questions. I expect as time goes on I'll be bugging them less and less, as I know they have everything in hand.Bookkeeping was the bane of my existence as a small business owner. I just don't worry about it anymore. If you hate bookkeeping and want it done right, hire these people. They're professional, reasonable, friendly, and get the job done.Brandon HunzikerBikeHubStore.comGraham, NC

Brandon Hunziker
06:26 01 May 20
The team at balanced bookkeeping go out of their way to make sure that your books are done right, and you are prepared - not just to file your taxes, but to understand how you could improve efficiencies in your business.

Christi Lowe Productions
02:07 02 Feb 20
I was referred to Shelley and Balanced Bookkeeping and I am so glad I called! I thought I had a handle on my Quickbooks accounting for my small business but we recently upgraded our inspection software and billing and it wasn't syncing the way I had previously learned. After a few months of trying to balance things on my own and reconcile, I was in a pickle and getting overwhelmed. I set up an appointment with Shelley and she and I went step by step through all of my concerns. Then she and her team did their behind-the-scenes magic and BAM, my books looked amazing! We just had our follow-up phone call and she trained me how to use QB with my new software PLUS she had already reconciled the previous months so it was soooo much easier than I anticipated to get back on track. I highly recommend Balanced Bookkeeping of NC - so professional and knowledgeable AND they communicated with me in a very timely manner. Thank you again!

Lori Doherty
17:51 18 Sep 19
We can remove the stress you feel with our accounting training program.
Similar Services We Offer: