Push the reset button on how you handle bill payments for your vendors.
Whether you're just starting out or have been in business for a few years, one of the worst things you can do for your company is miss a payment or two. Not only will missed or late payments lead to late fees and docked credit scores, but it could also hurt your relationships with your vendors, causing them to change their methods of business with you or stop working with you entirely. That's why we at Balanced Bookkeeping of NC offer our bill paying services for the Apex, North Carolina area.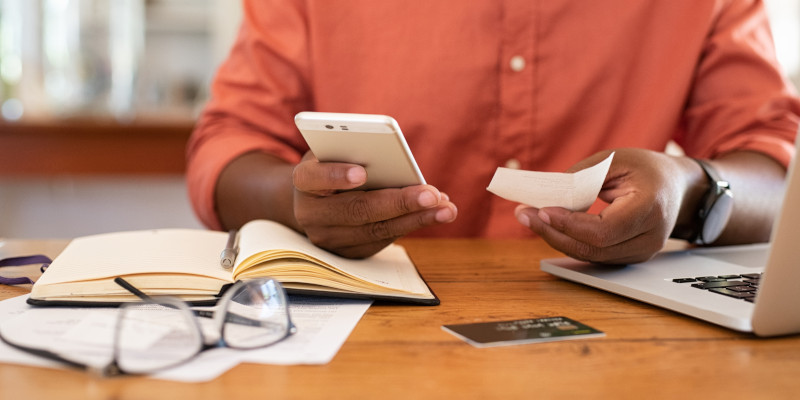 We're flexible with our bill paying services and can tailor them to fit any needs you may have. Our services mainly consist of two parts: receiving your invoices and setting a payment schedule. Both parts come with two main options that can be adjusted even further if needed. For the invoices, you can schedule a specific day to deliver your invoices from your vendors to us in person, or you can have your invoices sent directly to us from your vendors. That way, we can fit the delivery of invoices to your schedule and business needs.
Once we have received your invoices, we can set up payment schedules that will also be tailored to your business needs. Some vendors may offer discounts for paying within a specific window. If that is something your vendors offer and it fits your budget, we can set your payment schedule to fit nicely within that window to save you money with our bill paying services. The other option is to schedule your payments to your vendors as closely as possible before the due date to allow you enough time to gather sufficient funds for all your payments.
With our bill paying services, you can trust that all your payments will be made on time, you'll maintain positive relationships with your vendors, you'll avoid late fees, and you'll maintain a good credit score for your company. Push the reset button on how you handle your bill payments and set a better standard for better relationships with your vendors when you give us a call today to set up our bill paying services.
---
At Balanced Bookkeeping of NC, we offer bill paying services to companies in Mebane, Durham, Raleigh, Greensboro, Hillsborough, Carrboro, Chapel Hill, Morrisville, Graham, Burlington, Haw River, Saxapahaw, Snow Camp, Cary, Apex, Wake Forest, Holly Springs, Fuquay-Varina, Bahama, Rougemont, Roxboro, and Wake County, North Carolina.